An incredible inaugural season for Hereford FC. A Step 5 team getting crowds in excess of 4000+. Supporters have come out in force and pulled together to create this magical time.
The season had many highs - winning the MFL League with 108 points and 138 goals scored, the MFL League Cup, Herefordshire Senior Cup and of course 2015/16 FA Vase Finalists played at Wembley on 22nd May 2016.
For sale is Ryan Green's Midland Football League Medal.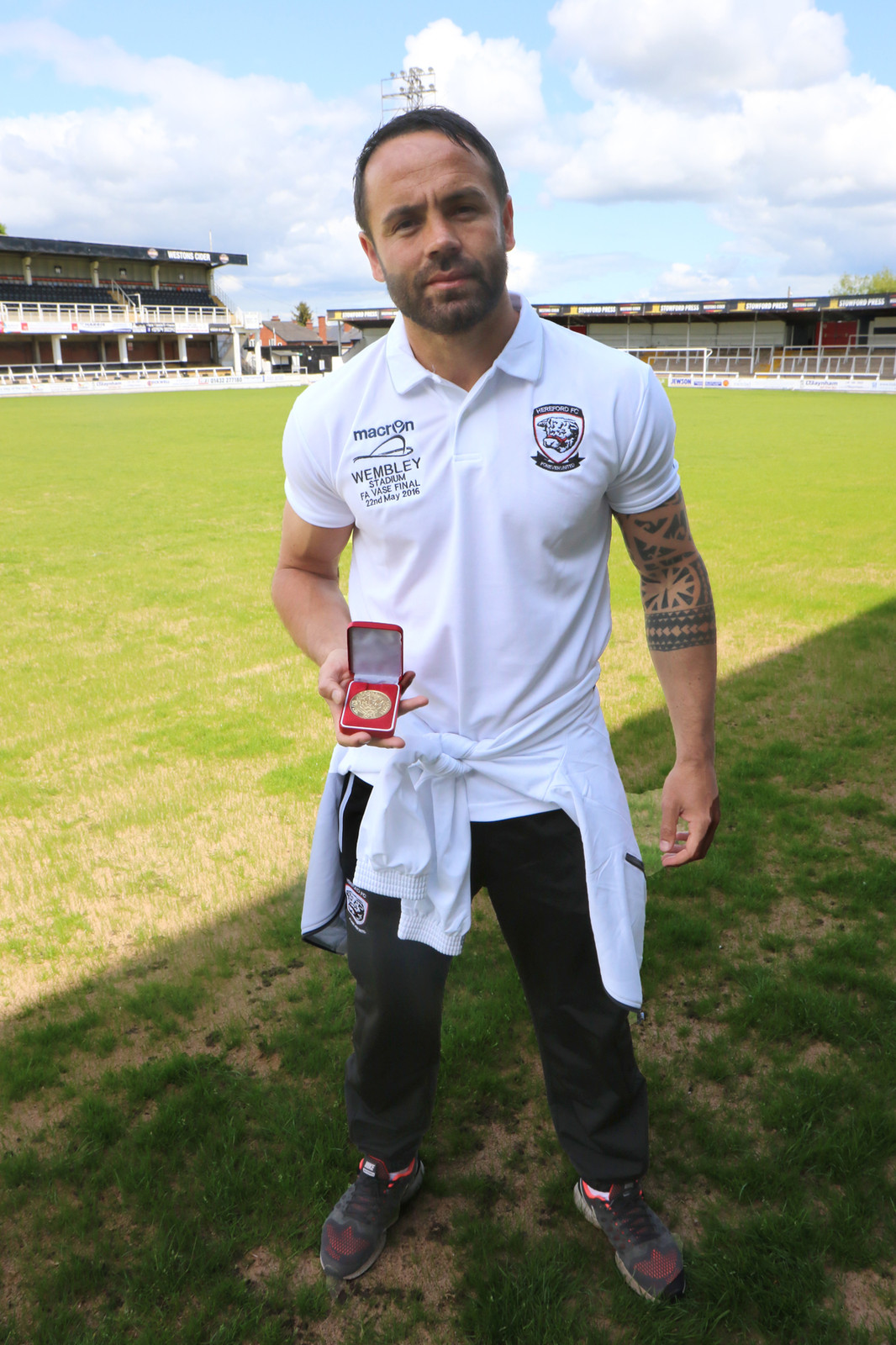 Pictures - eBay/Nibbo
Ryan in his 3rd spell at Hereford has been the senior experienced player all the team has looked up to.
All net monies raised will go to the Herefordshire Branch of the RSPCA (link).
Ryan will present the medal in person at a mutually agreeable point, if desired


Bidding for the medal is currently at £620 and can be found on eBay (link).
Bidding will end on the 5th June.
---