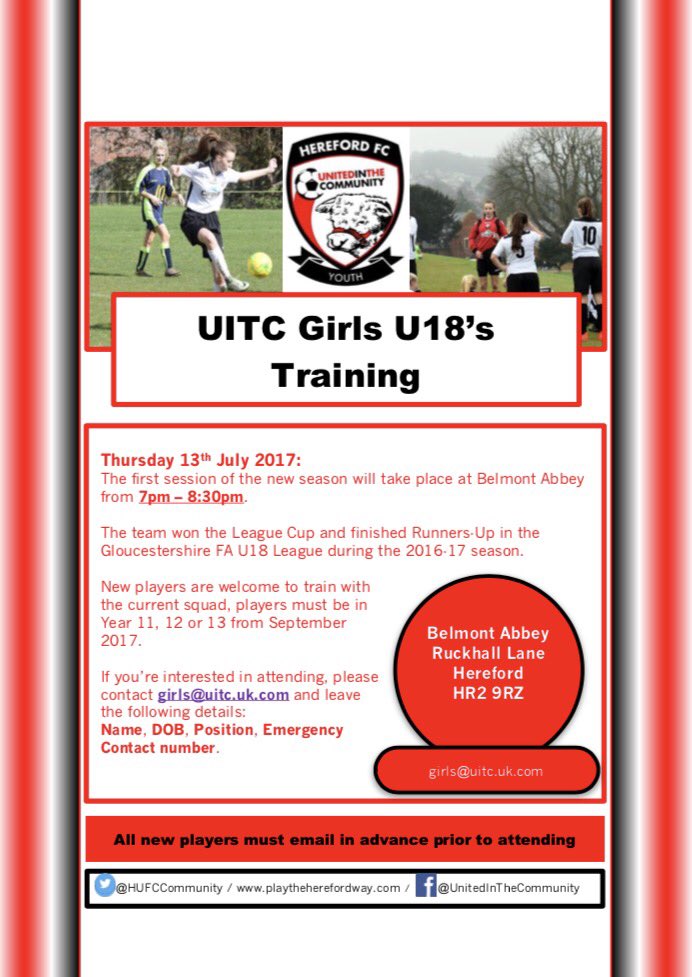 United In The Community are inviting new players to train with the current U18s girls squad on Thursday 13th July.
They are on the look out to add to the existing team who the league cup and finished runners up in the league last season.
Those interest must email girls@uitc.uk.com before attending, and must be in year 11, 12 or 13 from September 2017.
More information can be found on the poster above.
---