Edgar Street's Meadow End was open again this afternoon but many supporters didn't know. There was no information about the opening on the Official site.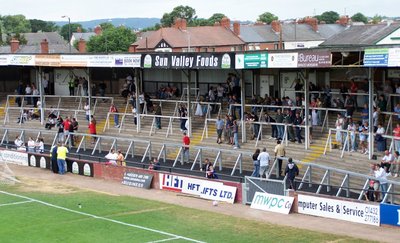 Only 989 fans watched the game of whom 157 were from Cheltenham.

Meanwhile Hereford United look to have lost a fan this afternoon. The young gull that has been present at all the pre-season games managed to fly out from the ground during the game.
---